Welcome to another edition of When Life Gives You Lemons.
Hiya,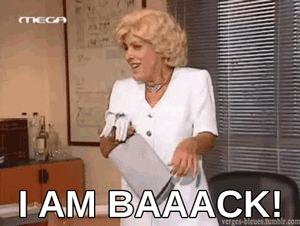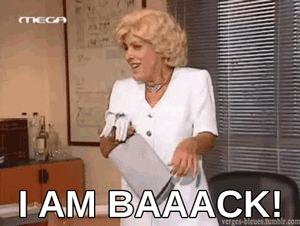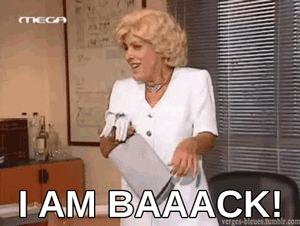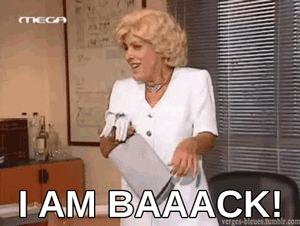 I can't believe it been 2 months since I last wrote here a lot really has happened and if you've been actively following me on my social media pages you'll have caught a glimpse of my life in general.
It is said that absence makes the heart grow fonder, so I'm asking did anyone miss me while I was gone? I did miss writing for my blog and reading comments too.
This is going to be a really short post as I still haven't gotten my full mojo but I'm doing this any way to relax and stay grounded.
It's November 2018 and I'm seriously counting down to 2019. I have no idea why, yet I feel like 2019 would be a whole new slate to do things better. Who can relate?
Anyway, what have I been up to lately?
A whole lot really. Mostly working and living the baby girl life. Here's a quick recap of what I was up to in the months of  August, September and October.
August
The month of August was the most "adult-ish" one ever if there's even a word like that. My family was on "summer" vacation and  I had the whole house to myself… LOL! It felt so good and lonely sometimes but living alone comes with its perks eh?
I attended my first ever bridal shower, took a trip to Tarkwa Bay and also attended my first wedding alone without family. I told you August was my month of proper "Adulting".
September
This month came with its own unique challenges. I got a promotion at work with extra responsibilities and pay of course. With more money comes more work and this is the major life lesson September taught me.
On the plus, I made it to another beach and it's safe to say that September wasn't so bad after all.
October
This month came and left so quickly I'm still shook but glad. One major highlight of the month was attending the 2018 Regional Convention of Jehovah's Witnesses it was indeed a faith strengthening programme and I'm so grateful to have experienced it.
It's so easy to be weighed down by life's troubles and anxieties yet we need to be courageous and be more appreciative which brings me to my plans for November.
November
November promises to be a busy month as I have events lined up back to back. I couldn't make it to Lagos Fashion Week but I plan to show up at GTB Fashion Weekend (Holla if you're attending).
I've also decided to take up a 30-day gratitude challenge just because one major lesson I learnt in October was to complain less and be more grateful.
A wise man once said:
"If a fellow isn't thankful for what he's got, he isn't likely to be thankful for what he's going to get." – Frank A. Clark
So, over the next 30 days, I'll be sharing things I'm grateful for according to themes created by Positively Present (so glad to have found this page on Instagram). Everyone is welcome to join in the fun.
I'll be posting actively on Instagram  (follow me if you aren't) and I'll try to drop by here as well. I didn't believe I could be away from my blog for this long but taking this break helped me reevaluate things.
I can't say I have everything figured out but this girl's got plans. Life threw me a whole sack of lemons and well I made some lemonade.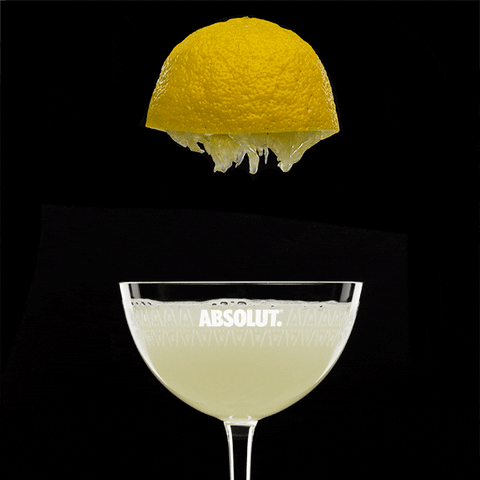 If you made it to the end of this post I salute you and I'm grateful for you as well. Thanks for always sticking around.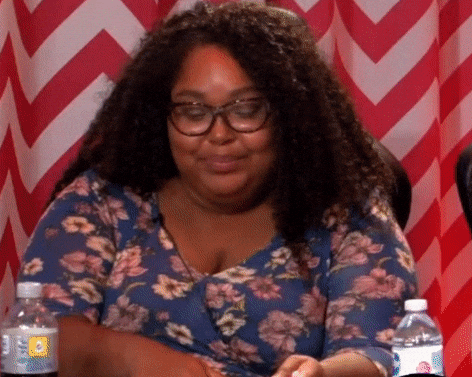 Until next time,
WanShyGirl
---
Let's stay connected!
Follow me on – Twitter | Instagram | Facebook | Pinterest | Bloglovin | LinkedIn | Google+