It's exactly 167 days until 2019. How are those goals coming along?
Here's a loose retelling of events that have occurred over the past 198 (January 1- June 18,2018) days
Hi there,

Yeah it's me! My alter egos finally decided to put up a life recap post.

I didn't intend to stay away for so long but it was totally worth it.
The month of June is here and as the year has been officially split in half all I can think about are the goals yet to be achieved.
June spells rains here in Nigeria and we've truly been getting our fair share of the cold season yet as the American I am at heart I can't help but keep dreaming in summer.
Anyway, how did May 2018 go for me?
Just like April, May went by so quickly. I guess I've been so preoccupied lately and just taking things one day at a time but May surely was a good one I can proudly say.
I understand that a number of people are eagerly awaiting the launch of my business and as much as I'm flattered it constantly reinforces my fears and anxieties.
https://www.instagram.com/p/BgfIj48Bttf/?taken-by=justinkit_
Just Ink It is something I'll really love to share with the world but not in a rush. So, continue watching this space and keep up with me on social media because really that's where it's at.
Thanks to everyone who keeps asking and urging me. I really appreciate the support.
So, what have I achieved so far and what do I look forward to achieving?
First off, I'm not one to set resolutions at the start of the year because I feel like it's quite limiting and for this reason, I  create short and long-term goals and equally go with the flow.
So far I've ticked off a few places off my "Places To Visit In 2018 list". Check out the list here and see all the places I've ticked off here and here
I started a skincare routine and I'm religiously sticking with it. Get all the details here
I got a new job hence the extra responsibility but more paper and more experience huh?! Shhh! Don't let the boss see this 😀
I've learned to worry less and be content because life is truly too short
RELATED – Major Life Lessons Learnt in 20+ years
I successfully added product reviews to my repertoire. Check them out here
I finally took the leap and gave Pinterest a go and trust me I've been getting results
Yellow found it's way into my life and I'm not letting go anytime soon.
What goals do I aspire to achieve in the remaining six months?
Well, I'll rather not spill all the tea and just urge you to watch this space.
One thing that's certain is I'll be off and on on this space so I'm giving a heads up to avoid unnecessary apologies because honestly, I don't owe anyone.
#ICYMI –Yellow and Melanin Are A Match Made In Heaven and These 15 Photos Are Proof!
I'm looking to explore other creative fields and not limit myself to blogging.
I'm smiling while typing this because I'll definitely look back at this post and laugh at myself like what was I thinking?
Last month, life poured me a Caramel Latte and I'm taking it all in. Yum!!!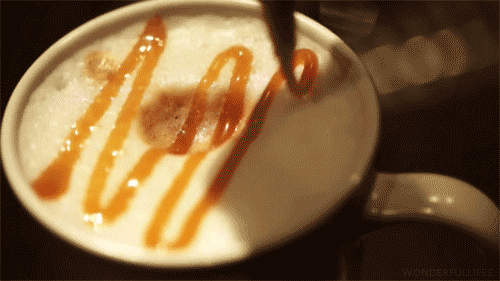 What have you been up to?
Have you really achieved the goals those goals you set for yourself at the start of the year?
What has life sent your way in recent times?
I'll really love to read your thoughts.
Until next time,
WanShyGirl
---
Let's stay connected!
Follow me on – Twitter | Instagram | Facebook | Pinterest | Bloglovin | LinkedIn | Google+