Sunglasses are forever and here's a roundup of the Trendiest pieces of 2018.
Sunglasses are an essential in every woman's wardrobe not only do they take your look from zero to one hundred they also protect you from the sun like duh! even the name spells it all.
Sunglasses are ever so trendy and the amazing thing is you don't need to have poor eyesight to get yourself a pair or more.
Every year new designs keep emerging on the fashion scene and it's safe to say that sunglasses designers would never run out of ideas.
It's May 2018 and it's pretty obvious which sunglasses are making the rounds among stylish individuals. Here's a roundup of the Trendiest Sunglasses of 2018.
Spot your favorite pair and perhaps a new shape you need to add to your collection.
1. The Half frame cat eye
This one is definitely top on my list. I had to cop a pair not just because it was all over the 'gram but because the shape is unique and has that retro vibe to it. It also looks great on every face shape as far as I have noticed.
2. The Slim cat eye
Cat eye frames are a total fave for me because they suit my face shape. I love how designers keep revamping the cat eye frames. Although I'm yet to get this design it is definitely top on the trend list.
3. The Hexagonal Frames
The first time I saw these frames all that came to my mind was "Oh so retro!". Not only are the frames unique they also come with tinted lenses. How cool does it get? I'm not sure these are for me but it's worth trying.
4. The Bowtie Frames
This one had me like "What?" Like whoever thought of bow-tie shaped frames? Unfortunately, these don't fit my oval face but they sure are unique and stylish.
5. Heart Shaped Sunglasses
This one had my heart literally yet it did not work for my face shape as well but it's pretty cute and I just might try them again in a smaller size.
READ THIS? – Polka Dots Style Inspiration + April 2018 Life Recap!
6. Tinted cat eye
This one totally has my heart especially the yellow lenses. I still don't know why I haven't gotten myself a pair.
7. The Rhombus
Nope, this is not geometry just another funky eyewear frame.
8. The Skinny Cat eye
Thought it ended with the slim cat eye? Well, it got even slimmer. The skinny cat eye reminds me of what my grandmother must have worn in her days.
Looking at this list it is safe to say that we are bringing retro back. The geometric shapes, tinted frames and of course the ever trendy cat-eye frames are definitely winning in 2018.
Which pair on the list is your favorite?
Which shape of sunglasses do you tend to buy often?
Are you a sunglasses collector?
Kindly share your thoughts.
---
Until next time,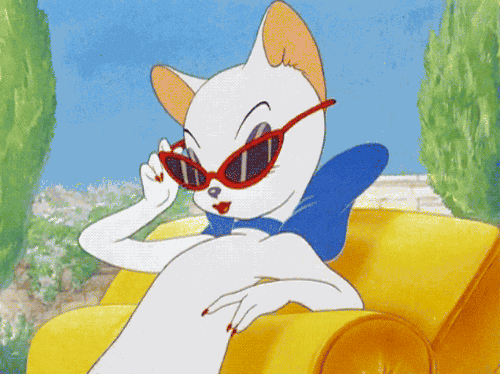 WanShyGirl
---
Let's stay connected!
Follow me on – Twitter | Instagram | Facebook | Pinterest | Bloglovin | LinkedIn | Google+